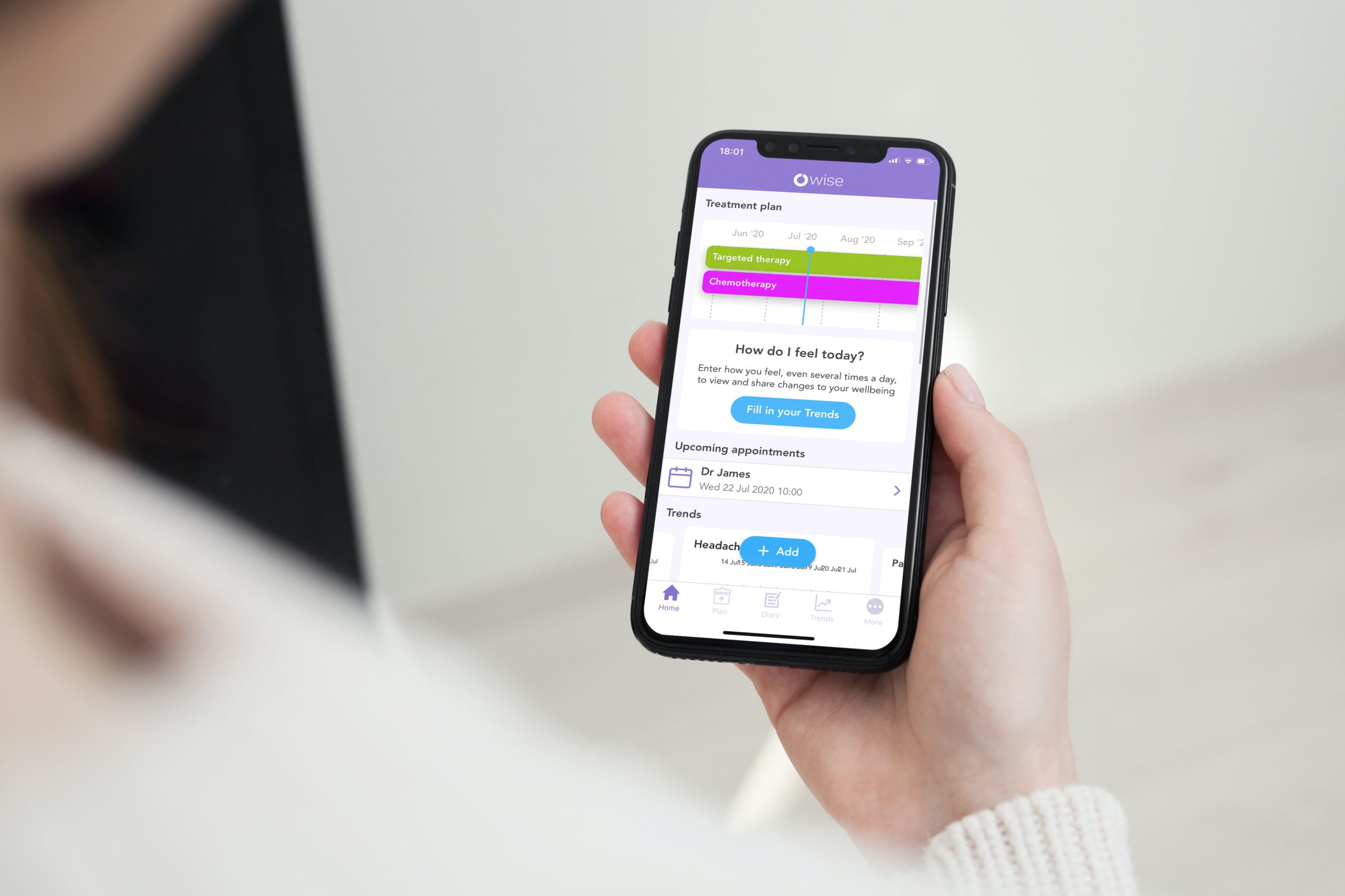 Abstract
Background: Health apps are increasingly being used in clinical care and may hold significant theoretical potential. However, they are often implemented in clinical care before any research has been done to confirm actual benefits for patients, physicians, and researchers.
Objective: This study aimed to explore experiences of patients and health care providers with the use of a supportive breast cancer app during the first 6 months following diagnosis, in terms of benefits for clinical practice and research purposes.
Methods: Between June 2013 and April 2014, breast cancer patients of all ages were invited shortly after diagnosis to use a supportive breast cancer app, and were followed for 6 months. Patients were asked to use the app at their own convenience. In-depth interviews were conducted regularly with patients and their medical team (ie, physicians and nurses) to evaluate their experiences.
Results: A total of 15 patients aged 30-63 years participated. The medical team consisted of 7 physicians and 3 specialized breast cancer nurses. Out of the 15 patients, 12 (80%) used the app to obtain information on breast cancer and treatment. A total of 11 out of 12 patients (92%) evaluated this information as useful. All 15 patients used the app to record consultations with practitioners, and 14 (93%) found this useful. Symptom registration was used by 8 out of 15 patients (53%), and was found useful by 4 out of these 8 patients (50%). Overall, 14 out of 15 patients (93%) would recommend the app to other patients. The app, in particular the recording function, was rated as useful by 9 out of 10 medical professionals (90%), and they reported that it did not increase consultation time. These 9 professionals would recommend the app to their patients.